Gender Neutral Nurseries/Playroom
In this neutral nursery, we maximized the room size by adding in a stunning dark teal color by Sherwin Williams - Mountain Pass. We positioned the rub and furniture so that the flow of the room was best utilized. Adding six framed animal prints was a nice touch of balance and added some playfulness to the space. It's all about the details even in this nursery refresh with the updated closet door pulls and custom made bookshelves for story time.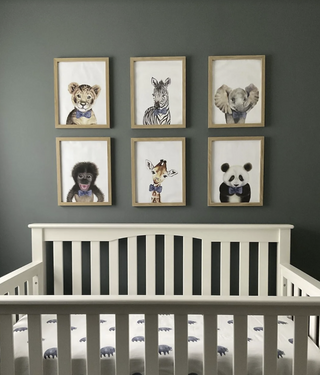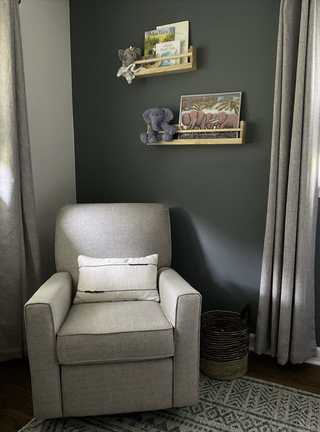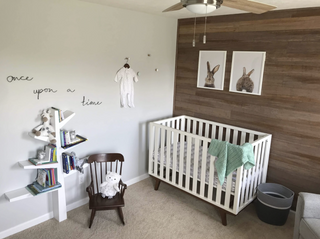 A neutral color palette and hints of wood accents, mixed with heirlooms from multiple family members create a meaningful nursery that the little one can enjoy as well as the parents :) 
We mixed some varied natural wood tones throughout the nursery (a wood accent wall, a handmade dresser, and organization baskets in the space-saving custom open closet.) A room that signifies such a monumental milestone in life should be cherished for years to come. With the neutral color tones and wood wall installation, this room can be used by all of the little ones and then easily be converted to an office or guest room down the road! This nursery is calming, meaningful and what all parents need…functional!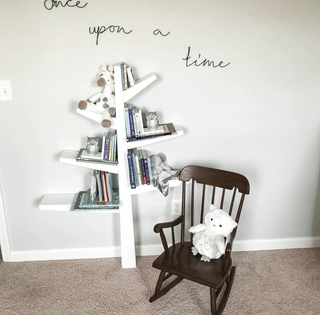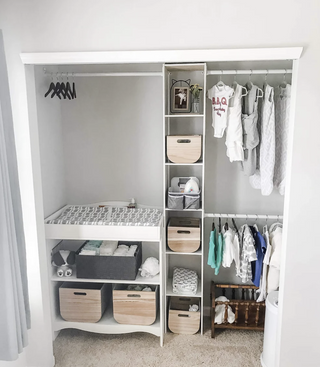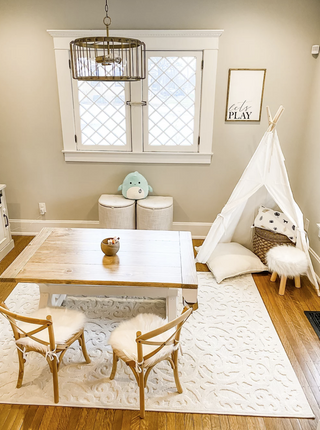 This neutral playroom was one of our favorite projects. It posed a challenge since it was the first room when you walked into this beautifully renovated Victorian home. We highlighted the natural wood floors by incorporating wood tones throughout creating a neutral play space to spark imagination for their little ones.
Since this is the first room you see when you walk in, we wanted to make it aesthetically pleasing but easy to maintain as well. We did this by using laundry hampers as toy storage. They're cute, easy, and can even be used as extra seating! Then we added a rug that looks fancy, but it's indoor/outdoor for easy cleanup from crafting. We also had a custom kid's craft table made by Indiana Farm Table that we were able to add an affixed rod for craft paper. We were able to keep the charm of the home, sprinkle in some wow factors and make it FUNctional!