We transformed this gal's bedroom by painting the traditional board & batten, Sherwin Williams Mountain Pass. We added botanical wallpaper in the window nook, styled the shelves, & added pops of greenery, to create an inspirational space for her to enjoy!
We created a space that allowed this little princess to transition from her nursery into her big girl room. The bedroom had tough angles that add great dimension, but can also be challenging to work with.  By highlighting the largest wall with bold floral wallpaper and keeping the other walls light, we maximized the room's features. 
The character of the room was complimented by incorporating accents of blush, gold, and a myriad of textures. Special elements such as personalized name letters, a carriage light, and a faux Japanese blossom tree accompany the detail from the accent wall beautifully. These components spark the imagination and tie the room together. Now she can enjoy her fairytale room for years to come!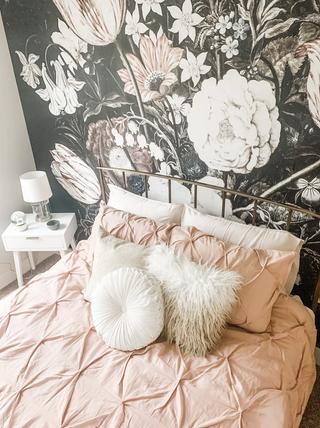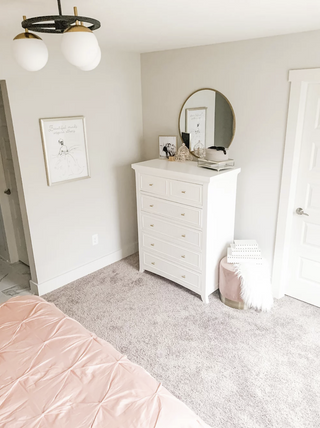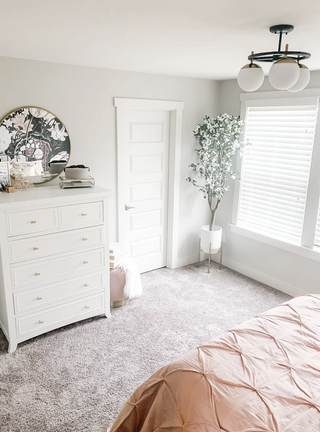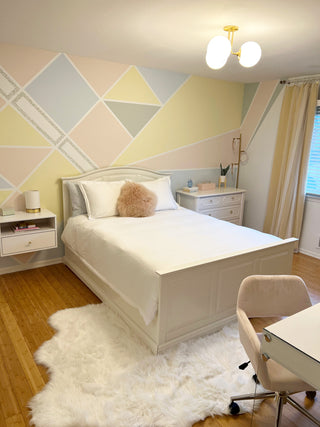 Pastels may make you think of a nursery, but we accepted the challenge to create a modern update to a girl's bedroom that did not disappoint. The custom mural symbolizes growth, and being born ready as the lines carry your eye toward the large window in the room. We also carried the pattern over into the closet to add a pop to the drawers. We mixed a few new pieces in with staples they already had, creating a modern and sleek look for this boss girl!
Textures are very important, especially for kiddos. The level of detail added into this project included. A custom plant hanger, wall installation, strung lights in letters for client's name, and galaxy lighting just to name a few. This project incorporated quite a few textures and colors, but ended up well balanced and being the perfect space for this boss girl!